Welcome to St Mary's Parish
FR DANIEL WRITES
Parishioners may know that from mid-September Fr Kevin will be taking over a new post as Parish Priest at St Mary's Grantham. Because of the difficulties of arranging a collective expression from the parish community to wish him well for the future, the two Church Committees have sent him a letter expressing thanks and appreciation for his dedication and commitment to us over the past few years, especially as this period covered some difficult and stressful times. A copy is displayed on the notice board.
Times of Holy Mass and other services for next two weeks are changed and apart from Brian Hargreave's funeral (which is by invitation only) Mass will on be on Saturday evening at MB and Sunday morning at NM. Full details in the newsletter
The emergency number in case of serious illness is still in operation, with Fr Martin Sylvester and I taking responsibility for it. For all other enquiries, the Marple Bridge telephone number is now back in use. You can find it at the top of the newsletter.May God bless you all in the coming week.
If you are in contact with any parishioners can you check that they are receiving regular emails from somebody in the parish or that they belong to one of the cascading 'Telephone Trees' so that they can keep abreast of what is going on.
We are a Catholic Community, spread over a wide area of the Goyt Valley at the gates of the picturesque Peak District, attached to the Catholic Diocese of Nottingham. There are two Churches in our combined community, with one Parish Priest covering both.
In normal times everyone is welcome to join us at any of our Services, or events, in New Mills or Marple Bridge.
This site contains a short description of most of our combined efforts to live the Gospel of Jesus Christ in the 21st Century.
For updates on our response to the coronavirus pandemic CLICK HERE
Our Churches
St Mary's Church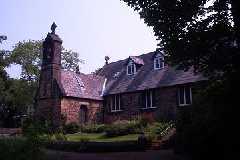 1 Hollins Lane, Marple Bridge,
Stockport
The Church of the Annunciation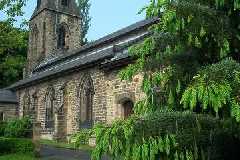 St. Mary's Road, New Mills, High Peak, Derbyshire