Welcome to St Mary's Parish
FR DANIEL WRITES
The unusual time for the NM Wednesday Mass evolved from the 4-6pm slot when the Church was only open for private prayer. Would people appreciate it if this was moved later on, to make it easier for those at work to attend? Please let me know. Any changes would likely be made in September. I also have to bear in mind the availability of our dedicated stewards and organisers.
Volunteer Stewards needed at New Mills. It would be most helpful if we could recruit a few more volunteers. Please contact Pat Atkinson via patkinson99999@btinternet.com with any offers of help.
The work for reopening the church in Marple Bridge is progressing nicely. Many thanks to all those who have helped thus far. Further updates will be published as they arrive
The emergency number in case of serious illness is still in operation, with Fr Martin Sylvester and I taking responsibility for it. For all other enquiries, the Marple Bridge telephone number is now back in use. You can find it at the top of the newsletter.May God bless you all in the coming week.
If you are in contact with any parishioners can you check that they are receiving regular emails from somebody in the parish or that they belong to one of the cascading 'Telephone Trees' so that they can keep abreast of what is going on.
We are a Catholic Community, spread over a wide area of the Goyt Valley at the gates of the picturesque Peak District, attached to the Catholic Diocese of Nottingham. There are two Churches in our combined community, with one Parish Priest covering both.
In normal times everyone is welcome to join us at any of our Services, or events, in New Mills or Marple Bridge.
This site contains a short description of most of our combined efforts to live the Gospel of Jesus Christ in the 21st Century.
For updates on our response to the coronavirus pandemic CLICK HERE
Our Churches
St Mary's Church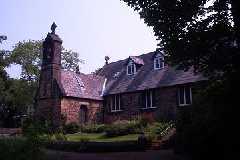 1 Hollins Lane, Marple Bridge,
Stockport
The Church of the Annunciation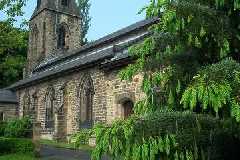 St. Mary's Road, New Mills, High Peak, Derbyshire