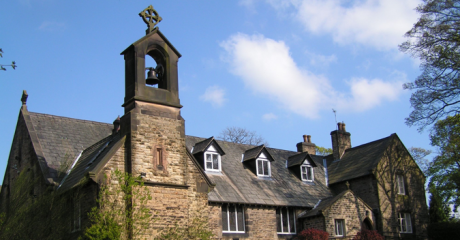 PRESENT STATUS OF CHURCH OPENING

At present the church of the Annunciation New Mills has mass every Sunday at 09:30, Wednesday at 16:30 and Friday at 11:30. Please note that to follow safety guidelines these masses have a strict limit on numbers who may attend. Booking is obligatory and you will not be admitted unless you have booked by calling 07561699278 at least twenty four hours in advance. Note that a mask MUST be worn.

The church of St Marys Marple Bridge remains closed at present. We will announce when it reopens which we trust will be soon

There are many masses, liturgies and prayers being streamed using the internet and here are some of them. If you find a good link please let me know so that it can be added to this page.

IDEAS FOR CHILDREN'S LITURGIES AND PRAYERS

Liturgy ideas and games from CAFOD click here

To assist anytime at mass on line Click here  
This will bring up a page listing all masses in English being streamed now anywhere in the world. 
The list may take a little time to load! Not all links will work for all computers. 
Keep trying till you find one that works for you!