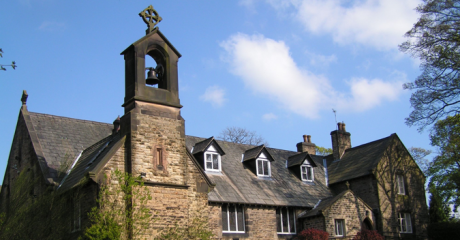 Baptism Preparation
For parents wishing to have their child baptised in the Catholic Church the next baptism course will take place in September 2015.   Please complete a form which is available at the back of both churches or ask Father John for more details.
First Communion Preparation
Children are normally aged around 8 years for first confession and the reception of first communion – the course takes several weeks. There are courses in New Mills and Marple Bridge.
Contact Father John for more details
Confirmation Preparation
Confirmation normally takes place between the ages of 11 and 16 years. It is the time when young people make the decision on their own to wish to become a full member of the Catholic Church. For adults wishing to be received into the Church, first confession and communion is followed by confirmation and one course serves both. purposes.
Contact Father John for further details
Marriage Preparation
For couples wishing to be married in the Catholic Church
Contact the parish office by phone or email